Cros, le sentier de la soie
Cros
Cros, le sentier de la soie

Yellow waymarks
Network
Embed this item to access it offline
À Cros, la présence du mûrier est attestée au début du XVIIIe siècle. Car tout commence avec cet arbre, dont la feuille est nécessaire pour nourrir le manhan, nom occitan du ver à soie, francisé en « magnan ». L'élevage dure quelques semaines d'avril à juillet et nécessite une main d'œuvre nombreuse et des pièces spécialisées, les "magnaneries". Cros fut aussi le siège de plusieurs filatures, transformant le précieux cocon en fil de soie.
---
Information desks
Tourism office Piémont Cévenol, Saint-Hippolyte-du-Fort
26, rue des boisseliers, 30610 Sauve
https://www.piemont-cevenol-tourisme.com/
tourisme@piemontcevenol.fr
04 66 77 57 61
This office is part of the National Park's associated tourist-information network, whose mission is to provide information on, and raise awareness of, the sites and events as well as the rules that must be observed in the National Park's central zone.
Open year-round
Find out more
---
Access and parking
Depuis Saint-Hippolyte-du-Fort, D 169 remontant le Vidourle.
---
Source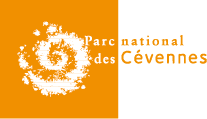 ---
Report a problem or an error
If you have found an error on this page or if you have noticed any problems during your hike, please report them to us here:
---