Autour de Cazebonne
Alzon
Autour de Cazebonne

Yellow waymarks
Network
Embed this item to access it offline
Un voyage dans l'évolution de la forêt depuis les reboisements et la mise en place de l'arboretum de Cazebonne au tout début du XXème siècle (première boucle du sentier), jusqu'à la gestion forestière d'aujourd'hui (seconde boucle du sentier). Installé en 1903 autour du hameau de Cazebonne, cet arboretum de 3,4 ha fait partie d'un réseau de dix arboretums mis en place lors des grands travaux de reboisement du massif de l'Aigoual. L'objectif était de tester l'adaptation de diverses espèces exotiques dans un échantillon représentatif des conditions environnementales locales. A l'époque des reboisements, une pépinière lui était annexée, et fournissait les plants utilisés localement.
---
Recommandations
Is in the midst of the park
The national park is an unrestricted natural area but subjected to regulations which must be known by all visitors.
---
Information desks
Tourism office Cévennes and Navacelles, Le Vigan
Maison de pays, place du Marché, BP 21, 30120 Le Vigan
https://sudcevennes.com/
contact@sudcevennes.com
04 67 81 01 72
This office is part of the National Park's associated tourist-information network, whose mission is to provide information on, and raise awareness of, the sites and events as well as the rules that must be observed in the National Park's central zone.
Open year-round
Find out more
---
Transport
Lio 101 - Campestre et Luc - Le Vigan. Arrêt Alzon
www.lio.laregion.fr
---
Access and parking
Depuis Le Vigan, D999 vers A75. Puis dans le village d'Alzon, suivre la D231.
Parking :
Parking du hameau de Cazebonne
---
Source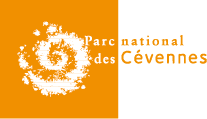 ---
Report a problem or an error
If you have found an error on this page or if you have noticed any problems during your hike, please report them to us here:
---