Les Balcons de l'Aigoual - Parcours Landart
Val-d'Aigoual
Les Balcons de l'Aigoual - Parcours Landart
Réseau pôle nature Aigoual
Network
Embed this item to access it offline
Ici, des artistes mettent en scène la relation humain/nature et la confrontation aux phénomènes climatiques de l'Aigoual. Les œuvres évoluent donc, forcément, en permanence. L'art qui s'insère dans la nature revient à une source essentielle de la création artistique : l'observation et l'inspiration par la nature. Ce parcours permet de traverser des ambiances et des lieux différents en suggérant à chacun une approche sensible et intime de la nature.
---
Description
En sortant progressivement de la station, le parcours s'engage dans un sous-bois puis il franchit l'arche de bois. Il progresse ainsi sur 500 m jusqu'à la route D 249 déclassée que l'on suit jusqu'au sommet. Cette voie est ouverte aux piétons et accessibles aux poussettes et fauteuils roulants. La redescente se fait sur le GR 6 dont l'accès est limité aux marcheurs. L'orientation tout au long du parcours est balisée par le pictogramme bleu.
Possibilité de réaliser une boucle plus courte en utilisant le réseau de randonnée balisé depuis le sommet du mont Aigoual ou depuis la station de Prat Peyrot
Departure

: Station de Prat Peyrot

Arrival

: Station de Prat Peyrot

Towns crossed

: Val-d'Aigoual, Bassurels
Recommandations
Au sommet du Mont Aigoual, les conditions météo peuvent évoluer très vite (vent/neige/brouillard). Avant votre départ, informez vous auprès de l'Office de Tourisme.
Is in the midst of the park
The national park is an unrestricted natural area but subjected to regulations which must be known by all visitors.
---
Information desks
Tourism & national parc'house
Col de la Serreyrède, 30570 Val d'Aigoual
https://www.sudcevennes.com
office-du-tourisme-causse@wanadoo.fr
04 67 82 64 67
The Maison de l'Aigoual houses the tourism office Mont Aigoual Causses Cévennes and the Maison du Parc national. This visitor centre provides information on and raises awareness of the Cévennes National Park, its sites and events as well as the rules that must be observed in the National Park's central zone.

On site: changing exhibitions, video projections, Festival Nature events and shop Open year-round
Find out more
Weather observatory Mont Aigoual
Sommet de l'Aigoual, 30570 Val d'Aigoual
https://www.aigoual.fr/
meteosite@aigoual.fr
04 67 42 59 83
This site is part of the National Park's associated tourist-information network, whose mission is to provide information on, and raise awareness of, the sites and events as well as the rules that must be observed in the National Park's central zone.
Open from mid-April to early October
Find out more
---
Access and parking
Depuis Valleraugue (D986) par le col de la Serreyrède direction mont Aigoual (ou D48 depuis Le Vigan) 
Depuis Florac par le col du Perjuret direction mont Aigoual par la D998 et D18.
Parking :
Station de Prat Peyrot
---
Source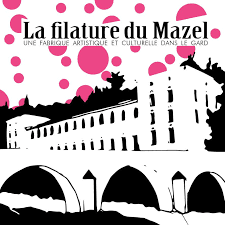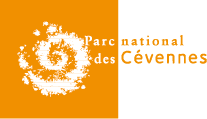 ---
Report a problem or an error
If you have found an error on this page or if you have noticed any problems during your hike, please report them to us here:
---