Orgon Waterfalls
Arphy
Orgon Waterfalls

Yellow waymarks
Network
Embed this item to access it offline
---
Recommandations
Make sure your equipment is appropriate for the day's weather conditions. Remember that the weather changes quickly in the mountains. Take enough water, wear good shoes and put on a hat. Please close all gates and barriers after yourself.
Is in the midst of the park
The national park is an unrestricted natural area but subjected to regulations which must be known by all visitors.
---
Information desks
Tourism & national parc'house
Col de la Serreyrède, 30570 Val d'Aigoual
https://www.sudcevennes.com
office-du-tourisme-causse@wanadoo.fr
04 67 82 64 67
The Maison de l'Aigoual houses the tourism office Mont Aigoual Causses Cévennes and the Maison du Parc national. This visitor centre provides information on and raises awareness of the Cévennes National Park, its sites and events as well as the rules that must be observed in the National Park's central zone.

On site: changing exhibitions, video projections, Festival Nature events and shop Open year-round
Find out more
---
Access and parking
From L'Espérou towards Cascades d'Orgon on D 548a and on D 548
Parking :
Above the Cascades d'Orgon
---
Source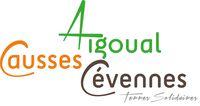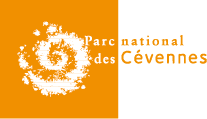 ---
Report a problem or an error
If you have found an error on this page or if you have noticed any problems during your hike, please report them to us here:
---