Sentier de la pierre sèche
Ventalon en Cévennes
Sentier de la pierre sèche

découverte PNC
Network
Embed this item to access it offline
Utilisant la technique de la pierre sèche, les Cévenols ont façonné au fil du temps un paysage construit, inscrit de nos jours au patrimoine mondial de l'Unesco au titre de l'agro-pastoralisme méditerranéen. Sur ce court sentier, les ouvrages caractéristiques des Cévennes (terrasses, aménagements hydrauliques…) côtoient des réalisations plus contemporaines de l'école professionnelle de la pierre sèche.
---
Description
Le sentier s'engage dans la châtaigneraie en contre-bas du relais de l'Espinas. Le parcours traverses les terrasses traditionnelles, avant de rejoindre le site d'apprentissage de l'école de la pierre sèche. En remontant en direction du relais de l'Espinas, le cheminement traverse la route pour un aller-retour vers le belvédère installé en ligne de crête.
Departure

: Parking de l'Espinas

Arrival

: Parking de l'Espinas

Towns crossed

: Ventalon en Cévennes, Vialas
Recommandations
Is in the midst of the park
The national park is an unrestricted natural area but subjected to regulations which must be known by all visitors.
---
Information desks
Tourism'house and national parc, Génolhac
Place du Colombier, 30450 Génolhac
http://www.cevennes-tourisme.fr/
contact@cevennes-tourisme.fr
04 66 61 09 48
This office is part of the National Park's associated tourist-information network, whose mission is to provide information on, and raise awareness of, the sites and events as well as the rules that must be observed in the National Park's central zone.
Open from april to october
Find out more
Tourism office Des Cévennes au mont-Lozère, Vialas
48220 Vialas
https://www.cevennes-montlozere.com/
info@cevennes-montlozere.com
04 66 45 81 94
This office is part of the National Park's associated tourist-information network, whose mission is to provide information on, and raise awareness of, the sites and events as well as the rules that must be observed in the National Park's central zone. Open July and August
Find out more
---
Access and parking
RD 35 entre la Croix de Bertel (Saint-Maurice-de-Ventalon) et le col de Banette (Vialas)
Parking :
Parking du relais de l'Espinas (100m à pied)
---
Source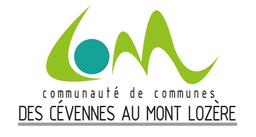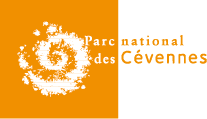 ---
Report a problem or an error
If you have found an error on this page or if you have noticed any problems during your hike, please report them to us here:
---