Col de la Caumette
Val-d'Aigoual
Col de la Caumette

Yellow waymarks
Network
Embed this item to access it offline
As you cross this beautiful forest, take the time to listen to the bird song. You may see a black woodpecker. Early risers will have the opportunity to spot the local wildlife: stags, roe deer, mouflons, rodents...
---
4 points of interest
Fauna

Boreal owl

Abandoned woodpecker chambers are a boon for small mammals and other birds, such as the boreal owl, which has come from Nordic countries to settle here at altitudes of 800 m. Very discreet, it confines itself to the depths of our forested mountain ranges. It can be identified in March by its sonorous and gentle call. To maintain the species, the Cévennes National Park and the French forestry office protect trees with nesting chambers and old-growth forests from being logged.

Fauna

The black woodpecker

The black woodpecker is the largest of our woodpeckers and reappeared in the massif in 1936. Gripping wood with its claw, supported by its very stiff tail, it hammers a large hole (diameter over 30 cm) into the trunk of a beech: its nesting chamber, in which it will reproduce. The hole must be located over 6 m above ground, and its oval entrance must open onto a clear space to facilitate take-off. Abundant food must be available: ant hills; diseased or dead conifers that the black woodpecker will riddle with holes to extract larvae; pine or spruce cones that it will wedge into those holes to pick out the seeds. You may hear its call, a powerful "kree-kree"!

History

The salt road

La Caumette pass is on a former salt road. From Antiquity to modern times, salt has been a precious merchandise used for preserving food and tanning leather. Salt has always been traded and taxed during its transport inland from the Mediterranean coast. The sentry box at the pass was built in the 16th or 17th century at a strategic point at the crossroads of several roads, both to levy the salt tax and for surveillance against smuggling. 

Natural environment

Beech trees and the Mont Aigoual forest

Beech is the main species of the Mont Aigoual forest, which consists of a large variety of trees adapted to the diverse soil types and exposure. Like most deciduous trees, beech stumps put out many shoots after a tree has been felled. Foresters select the best of these for timber. Old beeches can attain remarkable sizes, such as the beech in Le Suquet forest in the municipality of Camprieu, a vestige of the original forest that has come down to us through the centuries and has a circumference of six metres and a height of 25!
---
Description
Signposts will guide you all along this route. In the description below, the signposted place names and/or directions are given in bold italics between quotation marks:

 Start from "Col de La Serreyrède", behind the Maison de l'Aigoual.
Head towards "Col de la Caumette" via "L'Estradou". Then take "Prat Peyrot" via "Les Fayards". Return to "Col de La Serreyrède" via "Le Fangas".

This walk is taken from the guidebook Massif de l'Aigoual, published by the communauté de communes Causses Aigoual Cévennes as part of the collection Espaces naturels gardois and the label Gard Pleine Nature.
Departure

: Col de La Serreyrède

Arrival

: Col de La Serreyrède

Towns crossed

: Val-d'Aigoual, Meyrueis
Recommandations
Make sure your equipment is appropriate for the day's weather conditions. Remember that the weather changes quickly in the mountains. Take enough water, wear sturdy shoes and put on a hat. Please close all gates and barriers behind you.
Is in the midst of the park
The national park is an unrestricted natural area but subjected to regulations which must be known by all visitors.
---
Information desks
Tourism & national parc'house
Col de la Serreyrède, 30570 Val d'Aigoual
https://www.sudcevennes.com
office-du-tourisme-causse@wanadoo.fr
04 67 82 64 67
The Maison de l'Aigoual houses the tourism office Mont Aigoual Causses Cévennes and the Maison du Parc national. This visitor centre provides information on and raises awareness of the Cévennes National Park, its sites and events as well as the rules that must be observed in the National Park's central zone.

On site: changing exhibitions, video projections, Festival Nature events and shop Open year-round
Find out more
---
Transport
liO is the regional public transport service of the region Occitanie/ Pyrénées - Méditerranée. It facilitates everyone's movements by prioritising public transport. For more information, call 08 10 33 42 73 or go to www.laregion.fr
---
Access and parking
From Camprieu or L'Espérou on the RD 986.
Parking :
Col de la Serreyrède pass
---
Source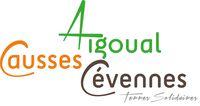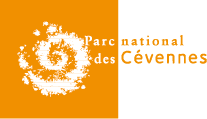 ---
Report a problem or an error
If you have found an error on this page or if you have noticed any problems during your hike, please report them to us here:
---