Béal des Abrits
Saint-Martin-de-Lansuscle
Béal des Abrits

Yellow waymarks
Network
Embed this item to access it offline
---
Description
From the parking spot, walk on the road for 600 m towards the hamlet of Les Abrits, then take the path on the left and go downhill under the chestnut trees. 
1) At the abandoned mas (isolated farm), walk below the ruins and follow the path.
2) Cross the small stream and, before you arrive at the second stream, leave the path and take on the right a path that goes downhill towards the Gardon de St Martin river. Walk to the Gardon.
3) Do not cross the Gardon: the path follows the béal (irrigation channel) on the right. Careful: the rocks are slippery when wet!
4) At the end of the béal, walk to the gourgue (mill pond) and climb the path to the road. At the road, turn right and continue back to the parking spot.
Departure

: On the access road to the hamlet of Les Abrits

Arrival

: On the access road to the hamlet of Les Abrits

Towns crossed

: Saint-Martin-de-Lansuscle
Recommandations
Careful: The path alongside the Gardon river is very slippery when wet.
Make sure your equipment is appropriate for the day's weather conditions. Remember that the weather changes quickly in the mountains. Take enough water, wear sturdy shoes and put on a hat. Please close all gates and barriers behind you.
---
Access and parking
From Sainte-Croix-Vallée-Française, take the D28 towards Saint-Martin-de-Lansuscle. Before you arrive at Saint-Martin-de-Lansuscle, take the road on the right towards Les Abrits. The walk starts by the side of the road after 1.2 km (see signpost).
Parking :
By the side of the road to the hamlet of Les Abrits
---
Source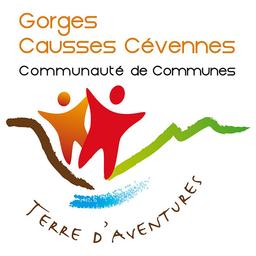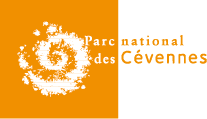 ---
Report a problem or an error
If you have found an error on this page or if you have noticed any problems during your hike, please report them to us here:
---