Le sentier de la Hêtraie
Arphy
Le sentier de la Hêtraie

Yellow waymarks
Network
Embed this item to access it offline
Voilà plus de 4000 ans que le hêtre s'est installé sur l'Aigoual. Au-dessus de mille mètres, il apprécie les brouillards fréquents qui lui assurent une humidité suffisante, les versants nord qui lui épargnent les trop fortes chaleurs de l'été. Un milieu favorable à de nombreuses espèces animales, dont la chouette de Tengmalm, de retour sur le massif depuis les années 1990.
---
Recommandations
Is in the midst of the park
The national park is an unrestricted natural area but subjected to regulations which must be known by all visitors.
---
Information desks
Tourism & national parc'house
Col de la Serreyrède, 30570 Val d'Aigoual
https://www.sudcevennes.com
office-du-tourisme-causse@wanadoo.fr
04 67 82 64 67
The Maison de l'Aigoual houses the tourism office Mont Aigoual Causses Cévennes and the Maison du Parc national. This visitor centre provides information on and raises awareness of the Cévennes National Park, its sites and events as well as the rules that must be observed in the National Park's central zone.

On site: changing exhibitions, video projections, Festival Nature events and shop Open year-round
Find out more
---
Access and parking
Depuis l'Espérou : D 548 (5 min). Depuis Le Vigan (30 min) : D48N direction Mont Aigoual, puis D 548 à partir du col de la Broue.
---
Source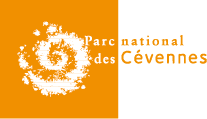 ---
Report a problem or an error
If you have found an error on this page or if you have noticed any problems during your hike, please report them to us here:
---